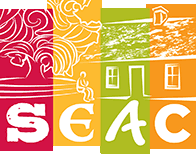 The Séamus Ennis Arts Centre
Naul,
Co. Dublin,
Ireland.
t: +353 1 802 0898
+353 1 802 0899
f: +353 1 802 0931
our website: www.seamusenniscentre.com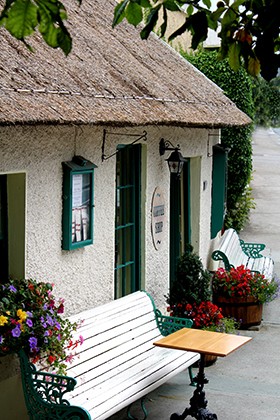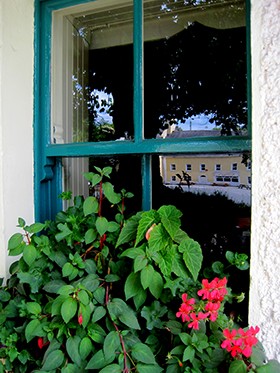 Welcome to The Séamus Ennis Arts Centre
What's on at The Séamus Ennis Arts Centre
Thursday 14th September
CINEMA – War Pony ~ Tickets: €6 cinema only | €30 meal deal
Doors: 8pm
Commences: 8.30pm
Gina Gammell and Riley Keough's debut follows the interlocking stories of two Lakota boys growing up on the Pine Ridge Reservation. Bill (Jojo Bapteise Whiting), at twenty-three, just wants to make something of himself and is determined to hustle his way to a better life through odd jobs and get-rich-quick schemes. Twelve-year-old Matho (LaDainian Crazy Thunder) is desperate for approval from his young father.
Wednesday 20th September
CINEMA – The Humours of Bandon ~ Tickets: €17
Doors: 8pm
Commences: 8.30pm
On the eve of the Irish Open championship, we meet Annie, a 16-year-old Dubliner, as she charts us through the various successes and disappointments of her Irish Dancing life. We share her mind-numbing commitment and burning desire to win the Irish Open title. Will she win and, if so, in what way?  From the confines of every parochial hall in Ireland, Irish Dancing champions are churned out at a massive rate. Medals and cups build up in drawing rooms and Riverdance swells a national pride, but the public aren't privy to the blood, sweat and tears that pave the way to the first place podium.
Friday 22nd September
Piper in the Parlour ~ Tickets: FREE
Doors: 8pm
Commences: 8.30pm
Join us at the crossroads of words and music as, each month, celebrated Piper Ronan Browne invites a different special guest to discuss their musical journey in a relaxed, intimate atmosphere. Enjoy shared stories, melodic moments, and easy-going conversations that offer insights into the essence of their artistry and the profound impact of music on their lives. Join us monthly for an evening of memorable experiences, of the magic of music weaved with conversation. NB: This event is FREE to attend, however, numbers are limited. Please book your space below.
Sunday 24th September
Traditional Irish Music Slow Session ~ Tickets: FREE
Commences: 8pm (In person or via Zoom)

 Join us for our regular Slow Session with Accordion player Paudie O'Connor, who will host a traditional music session live in the Séamus Ennis Arts Centre, with participants joining in from afar, over Zoom. This session is ideal for players who enjoy playing the standard sets of tunes in Irish music at a slow and steady pace. It's also ideal for adults who are currently receiving tuition on an instrument and need a chance to play the tunes they have learned in a group environment. Paudie will also teach a tune during each session. For a list of tunes for this month's session, please see here
Booking note: Please be mindful of which ticket you are booking (both in-person and online tickets are available.
Thursday 28th September
CINEMA – Rise ~ Tickets: €6
Doors: 8pm
Commences: 8.30pm
Elise (Marion Barbeau), a ballet prima donna, believed she had a perfect life with a loving boyfriend and a successful career. However, one catastrophic night, her world falls apart as she discovers her partner's infidelity before suffering a serious injury on stage. Now, she faces a recovery period that may take two years, with the possibility of never being able to dance professionally again.
Thursday 5th October
Reflected Light – Grief Songs ~ Tickets: €20
Presented by Anne Haverty and Donal Lunny
Doors: 8pm
Commences: 8.30pm
We are delighted to welcome Anne Haverty & Donal Lunny to the TSEAC stage for this intimate performance in commemoration of the anniversary of Séamus Ennis. Reflected Light – Grief Songs is a dramatic and moving performance of Donal's original compositions inspired by Anne's poems about grief and consolation spoken by Anne Haverty, sung by Zoe Conway (voice and violin), With musicians Graham Henderson (keyboards) and Donal Lunny (guitar, bouzouki). Visuals by David Bickley.
Saturday 14th October
ALAW ~ Tickets: €16
Doors: 8pm
Commences: 8.30pm
Join us for a magical evening of Folk music in our TSEAC theatre as we welcome the renowned 'ALAW' to our intimate stage. Alaw are a well known and long established band on the European folk music scene. Their music aims to uplift, inspire, challenge and transport. The group itself has a fresh and diverse company of talented musicians… Nia Lynn brings her welsh language heritage and improvisatory vocal expertise; Dylan Fowler whose extensive travel and worldwide collaborations steer and shape the musical landscape is on guitar; and Patrick Rimes a stalwart of the folk and classical world of Violin and Viola.
Thursday 12th October
CINEMA – Hello Bookstore ~ Tickets: €6
Doors: 8pm
Commences: 8.30pm
A charming love-letter to literature and local cultural institutions and the connections they foster… In the shadow of adversity, a small town rallies to protect a beloved local bookstore in its hour of need. A landmark in Lenox, Massachusetts, The bookstore is a magical, beatnik gem thanks to its owner Matt Tannenbaum, whose passion for stories runs deep. Presiding at The Bookstore for over forty years, Matt is a true bard of the Berkshires and his shop is the kind of place to get lost in. This intimate portrait of The Bookstore and the family at its heart offers a journey through good times, hard times and the stories hidden on the shelves.
Wednesday 25th November
CINEMA – Nursey ~ Tickets: €17
Doors: 8pm
Commences: 8.30pm
An overzealous young nurse from the West of Ireland leaves the loving embrace of her Mayo home to fulfil her destiny by healing the sick, the sad and the destitute of 1970s Dublin. She is the BEST nurse in Ireland and is determined to prove herself to the city's renowned Rotmund Hospital faculty, but will she make the cut? Inspired by her hero Florence Nightingale, Nursey will do whatever her vocation demands. This hilarious and heartfelt comedy written and performed by Aoife Martyn puts the duality of the nursing profession under the microscope in all its catastrophic and uplifting glory.
Friday 3rd November
The 4 Of Us ~ Tickets: €28
Doors: 8pm
Commences: 8.30pm
Thirty years of playing together, and with a brand new album release on the way , the creativity of brothers, Brendan and Declan Murphy, shows no sign of abating. The pair have forged a unique musical identity, producing original and award-winning recordings and building a loyal fan base along the way. With an enviable catalogue of timeless songs including Mary, Washington Down, She Hits Me, Sunlight and Sugar Island, expect some beautiful songs, stunning interplay and great stories from the road.
Saturday 18th November
Jo Beth Young & Serious Child ~ Tickets: €16
Doors: 8pm
Commences: 8.30pm

AN ETHEREAL NIGHT OF SONGS, STORIES & VISION NAVIGATING THE SHADOWS OF HUMAN EXPERIENCE TOGETHER. The internationally acclaimed musician, poet and artist returns – bringing songs, stories and visions to navigate the shadows of human experience. Jo Beth Young (FKA Talitha Rise/RISE) is a hidden gem rising from the alt/neo-folk and prog scenes.
Thursday 30th October
CINEMA – The Ballad of Mossy Flood ~ Tickets: €17
Doors: 8pm
Commences: 8.30pm
Mossy Flood has a knack of going the long way around a story. In so doing, he makes us laugh and examine ourselves in a way we haven't done before. He might be an unsociable odd-ball with a big thick head, but his wrestle with the everyday is pure gold. He will always land on his feet or at least somewhere near his feet… because he is Mossy Flood… and he's from Longford.
Friday 23rd February
The Breath ~ Tickets: €20
Doors: 8pm
Commences: 8.30pm
Ríoghnach Connolly and Stuart McCallum are the creative heart of The Breath.  And for them, it's all about the song. Connolly writes the only way she knows how; a stream of poetic consciousness giving rise to honest, personal, heartfelt songs as likely to touch on childhood summers and first love as cultural dislocation, post-colonial injustices and grief. But it's her deeply soulful, utterly engaging, stop-you-in-your-tracks voice – whether delicate and hushed or powerful and gutsy – coupled with Stuart's understated brilliance and their exquisitely crafted songs, that give The Breath such emotional depth.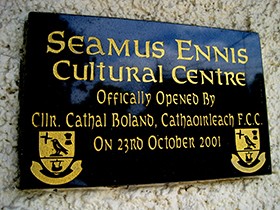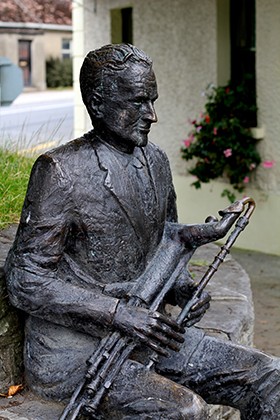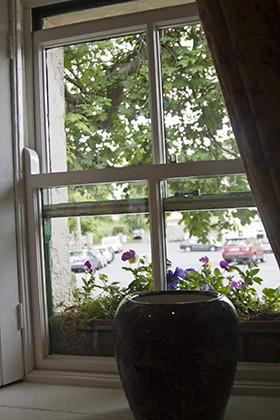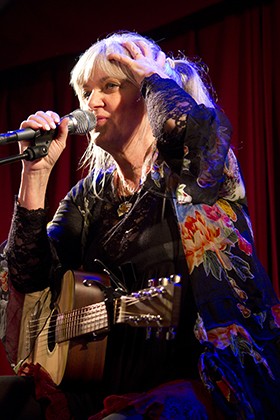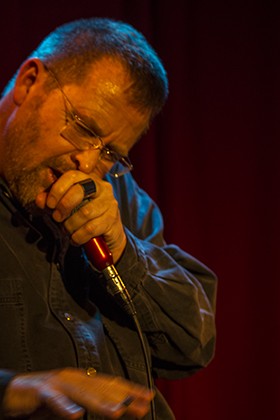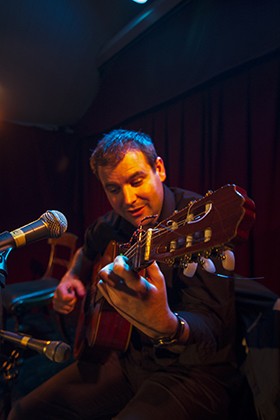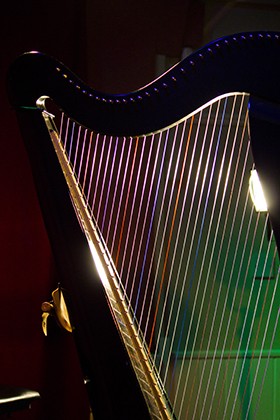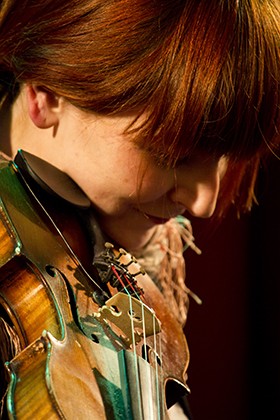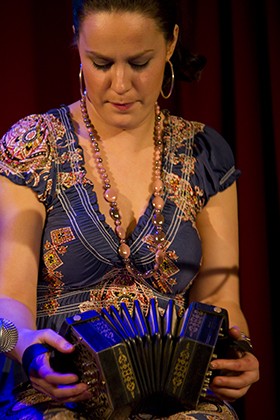 Dublin Sessions ~

Entertainment In & Around Dublin
For a free basic listing for your pub or venue on Dublin Sessions just send a good picture of the venue with the name and contact details you would like to appear on the site, usually an address, email contact and phone number.