The Merry Ploughboy Irish Music Pub
Rockbrook
Edmondstown Road,
Rathfarnham,
Dublin 16.
D16 HK02
Ireland.
tel: +353 1 493 1495
our website: www.mpbpub.com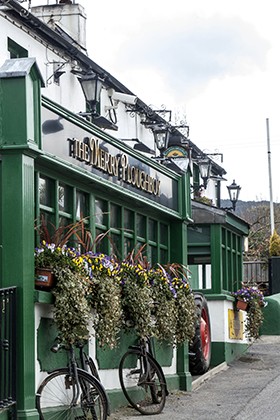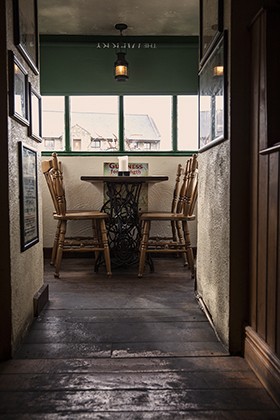 Welcome to The Merry Ploughboy Irish Music Pub …
What's on at The Merry Ploughboy Irish Music Pub
The Merry Ploughboy has an all year round traditional Irish music and dancing show, with a shuttle service available from the city centre.
About The Merry Ploughboy Irish Music Pub:
Step into the real character of Ireland… a pub owned and run by traditional musicians. The Merry Ploughboy Pub is the home of the Merry Ploughboys, Dublin's renowned traditional ballad group. For over 25 years the Merry Ploughboys have been the leading traditional ballad group in Dublin, performing to Irish and international audiences. Their highly entertaining show is the ideal for any group of friends, family, business colleagues or visitors. Be sure to reserve your place at this award winning dinner & show that runs all year round.
Opening Times:
Monday to Sunday 12.30pm
Food Serving Times:
Monday to Saturday 12.30pm – 9.30pm
Sunday: 12.30pm – 8pm
Entertainment:
Live music in the bar all weekend from 9.30pm
(Friday, Saturday and Sunday nights)
Irish Music & Dancing Show
The Merry Ploughboys "Live In Concert" and Irish Dancing Show
take place almost every night of the year upstairs in the pub.
Bookings for the show can be made by phone or online
Show Times
The show takes place from 8.00 pm to 10.00 pm almost every night of the year.
Arrvival time for dinner is between 6.30 pm and 7.00 pm
After the show
The bar remains open after the show finishes at 10.00 pm
More music in the bar on Friday & Saturday
After the show on Friday and Saturday nights, you can enjoy further music in the public bar downstairs till 12.30.
On the majority of Fridays and Saturdays, the Merry Ploughboys "take over the session downstairs" from 11.30 onwards.
The public bar downstairs serves till 11.30 (Sunday to Thursday) with last orders on Friday & Saturday at the later time of 12.30am
Shuttle Pick Up Points
You must book the shuttle in advance.
You can book the shuttle online, based on the hotel you are staying at in Dublin.
Please note, the shuttle does not collect from every stop every night.
If there are no bookings for a particular pick-up point the route may alter to speed up overall journey time.
1. 18.10 Dublin Writers Museum Parnell Square North
2. 18.15 Lower Abbey Street (outside Madigans Pub, opposite Wynne's Hotel)
3. 18.25 Nassau Street ("Collins Day Tours" bus stop opposite side of the street from Kilkenny Design Shop)
4. 18.30 Shelbourne Hotel (at steps of hotel)
5. 18.35 Conrad Hotel (at front door)
6. 18.40 Hitlon Double Tree Hotel (outside front gate)
Formerly known as the Burlington Hotel
7. 18.45 Ballsbridge Hotel (bus stop outside hotel)
8. 18.45 Intercontinental (formerly Four Seasons) Hotel
(Cityscape bus bus stop outside Clayton Ballsbridge hotel, Simmonscourt Road)
Dublin Sessions ~

Entertainment In & Around Dublin
For a free basic listing for your pub or venue on Dublin Sessions just send a good picture of the venue with the name and contact details you would like to appear on the site, usually an address, email contact and phone number.