The Grand Social
35 Lower Liffey St.
Dublin 1.
Ireland.
+353 1 874 0076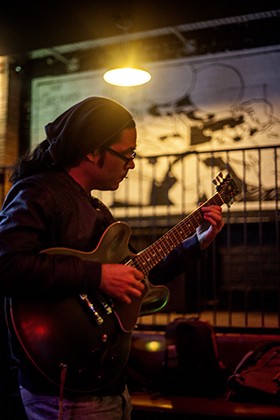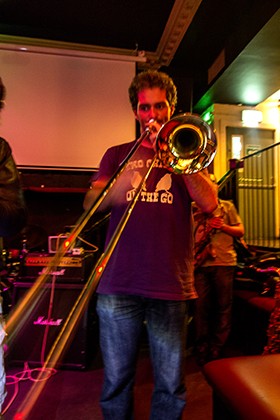 Welcome to The Grand Social
What's On At The Grand Social
Monday 5th June
The Malefactors EP Launch – 5pm ~ Tickets: €14.92

Dublin Indie- Rock band The Malefactors celebrate the release of their new EP "Head in Your Hands " with an all ages show!
Wednesday 7th June
Pete Murray – 8pm ~ Tickets: €20.40

MCD Presents: Pete Murray

Saturday 10th June
Jah Wobble & The Invaders of The Heart – 7pm ~ Tickets: €22.50

Jah Wobble & The Invaders of The Heart. Jah Wobble, best known as the bass player for Public Image Ltd. brings his new tour to Dublin with a stop over in the Grand Social on the 10th of June 2023.
Saturday 10th June
The Dublin Alternative Market – 11am – 5pm

ART, MUSIC, ALT CLOTHES, CRAFT JEWELLERY & LOTS MORE – FULL BAR

Monday 12th June
Tvashtar Paterae – 7.30pm ~ Tickets €11.70

Tvashtar Paterae are playing The Grand Social on June 12th 2023. Featuring support from Petrichor, Bael, and Éadaoin
Tuesday 13th June
Innuendo – 7.30pm ~ Tickets €6.34 – €10

iNNUENDO take to the stage supported by Blue Slate and JaVill at The Grand Social, to introduce their new single "i haven't got a clue"
Wednesday 14th June
Indie Night Rock – 7.30pm ~ Tickets €7 – €9

Jasmine/Bayviin/Lola Rose/John Christina Trio
INDIE NIGHT is a brand new independent music show run by independent musician, songwriter and promoter – Michael Runswick. The show is currently based in Dublin and will be showcasing some of the best indie bands and artists in the area, it's a show you will not want to miss! If you want to learn more about our events, check us out on Instagram and TikTok!
Thursday 15th June
Bongzilla – 8pm ~ Tickets €24.50

Live Free Tour Booking Presents: Bongzilla. US Stoner-Metal band Bongzilla are coming to Dublin with a very special show in the Grand Social on Thursday the 15th of June. Support on the night comes from Ten Ton Slug & Slung From a Tree.
Friday 16th June
Swiftogedden – 8pm ~ Tickets:
Sold Out
Saturday 17th June
Amazing George Michael Tribute – 8pm ~ Tickets €20.28

James Bermingham Amazing George Michael Tribute with full live band performs at Dublin's city centre Venue, The Grand Social, in remembering George Michael, in what would have been his 60th birthday.
Sunday 18th June
Drakonas – 7pm ~ Tickets €17.07

Horenda Presents :Drakonis / Horenda / Fornoth / T – a night of Metal so good you'll need a detox to get over it!
Wednesday 21st June
Selk Album Launch Party – 8pm ~ Tickets €17.07

SELK, are the alt-folk ensemble spearheaded by lead vocalist/songwriter Anna Jordan. Their forthcoming second album 'Shed The Skin' promises to be SELK's most personal and accomplished work to date. The record moves between full band intricate arrangements, to minimal evocative pieces and is set to be a stunning showcase of SELK's unique style and talent.
Thursday 22nd June
The Boo Radleys – 8pm ~ Tickets €25.90

The Boo Radleys have announced details of a brand-new studio album, as well as the 30th Anniversary reissue of their lauded, landmark 1993 album, Giant Steps.  Given encouragement by the tremendous reception of last year's live return and first album in more than two decades, the three-piece return quickly to release Seeker, the first cut from June's new long-player, Eight.
Friday 23rd June
Spinster Pride – 11pm ~ Tickets €25.90

Are you ready to rock the party and celebrate Dublin Pride in all its queer glory? Because SPINSTER Pride is here to make your heart sing and your spirit soar!
Hey there, fabulous people. Are you ready to show your pride and party like there's no tomorrow at Dublin Pride? SPINSTER Pride is the event you don't want to miss, happening on Friday, June 23rd, and it will be fantastic!
Dublin Sessions ~

Entertainment In & Around Dublin
For a free basic listing for your pub or venue on Dublin Sessions just send a good picture of the venue with the name and contact details you would like to appear on the site, usually an address, email contact and phone number.
087 9777 120