The Grand Social
35 Lower Liffey St.
Dublin 1.
Ireland.
+353 1 874 0076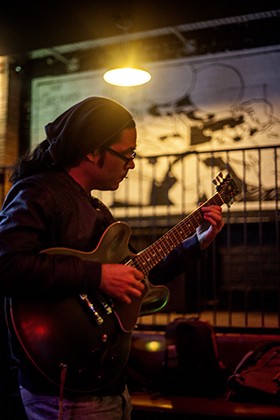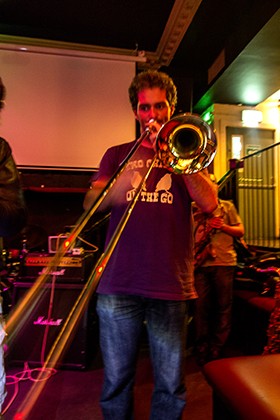 Welcome to The Grand Social
What's On At The Grand Social
Friday 22nd September
District Music Launch: Early – 7pm ~ Tickets €6.34
Hip hop and spoken word have always been a key part of what District has championed over the last 10 years, some of our favourite ever District moments have come at hip hop or spoken word events we've hosted in places as wide ranging as the GPO, The Complex and Merrion Square Park. To really kick things off with a bang we've got five of our favourite Dublin based lyricists and poets to provide you with the perfect soundtrack to any Culture Night.
Friday 22nd September
The Lounge Presents Culture Night – 11pm ~ Tickets from €5.00
W/ High Fidelity and Juicy Selekta
The Lounge Presents Culture Night on Friday 22nd September w/ High Fidelity + Juicy Selekta
Saturday 23rd September
Singular Artists Presents: Robocobra Quartet
Saturday 23rd September
Harry Stylish Club Night – 11pm ~ Tickets from €11.70
WOMP Events & The Grand Social bring you a new club night celebrating Harry Styles: with non-stop solo hits, remixes and plenty of 1D bangers thrown in the mix. We'll have all the music videos and lyrics on our screens so you can enjoy some Harraoke.
Tuesday 26th September
Happy Days Fest – The Prom & Ball – 7pm ~ Tickets from €6.52
HDF presents: Under Starling, Calum Agnew, Trinkets, Wine Mom, Charlie Hanlon and Robyn Clayton and DJ sets from James Shannon & Noremac.
Wednesday 27th September
Matt Andersen – 7.30pm ~ Tickets €21
When Matt Andersen steps on stage, he brings a lifetime of music to every note he plays. His presence is informed by decades of cutting his teeth in dusty clubs, dim-lit bars, and grand theatres all over the world, delivering soulful performances that run the gamut from intimate to wall-shaking. In the studio, he's always brought the same attention to detail and commitment to craft as he has to his live show, and the result – a multi-faceted and poignant body of work – has led him to amass over 18 million streams on Spotify and 18 million views on YouTube.
Wednesday 27th September
Area 1 by Alienate – 11pm ~ Tickets €6/€8/€10
Dublin's newest and biggest midweek electronic space, for all you students and midweek revellers 🔥 Bringing you a huge array of Ireland's most well renowned and up and coming DJs, every Wednesday night at The Grand Social! This time for our second AREA 1 show on 27/09/23, we have the brilliant, world renowned George Feely coming down to tear the roof off The Grand Social. With his signature party starting style, set to give us a night we surely won't forget! UCDDJ Society will be coming down and joining us on the night to takeover the rest of the line up. These lads really know how to throw a party, and we can't wait to welcome them down for their AREA 1 debut
Thursday 28th September
The Tan Jackets + Sista Bossen – 7.30pm ~ Tickets €15
From the Tan Jackets: "Hello. We're The Tan Jackets. You may have seen us over the past few years in your local bar trippin' over all your favorite rock 'n' roll twisters.
Explosive party-grunge-punk Sista Bossen has become synonymous with extremely high-energy performances, earning them a reputation of hardly touching the ground when playing live! Hailing from Malmö, Sweden.
Friday 29th September
Pantha Du Prince – 7.30pm ~ Tickets €22.60
Following on from the release of his stunning new album, Garden Gaia, we're delighted to bring Pantha Du prince back to Dublin for an intimate live performance at The Grand Social. A truly groundbreaking artist who over the past 20 years has constantly evolved and experimented with new sounds, this will be a very special performance!
Friday 29th September
DJ Poolboi + Chris Luno – 11pm ~ Tickets €16 + bk fee
DJ POOLBOI (Majestic Casual/Shall Not Fade) + CHRIS LUNO (Anjunadeep/Purified)
Saturday 30th September
Paro Pablo – Mixtape Launch Party – 7pm ~ Tickets €16.36
Paro Pablo – Mixtape Launch Party at The Grand Social Dublin 30/9/23

Saturday 30th September
NSFW – 10.30pm ~ Tickets €14.92
For decades Wes Baggaley, the self confessed vinyl addict has been familiar to promoters, record store staff and clubbers in Manchester and London, but in recent years he has become a familiar face to a much wider audience , he played some of the best underground parties across Europe including the legendary berghain/ Panoramabar, Frankfurt's esteemed Robert Johnson, NYC Downlow, Horse Meat Disco, Chapter 10, Adonis, Berlin's About Blank, and Griessmuehle Support from resident L.ivory on the night alongside a big crew of dancers / performers. No cameras, Ticket only event, Fetish dress, No discrimination, Dark room below deck
Dublin Sessions ~

Entertainment In & Around Dublin
For a free basic listing for your pub or venue on Dublin Sessions just send a good picture of the venue with the name and contact details you would like to appear on the site, usually an address, email contact and phone number.