The Grand Social
35 Lower Liffey St.
Dublin 1.
Ireland.
+353 1 874 0076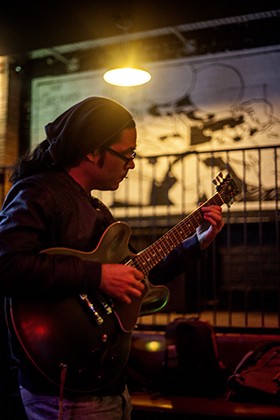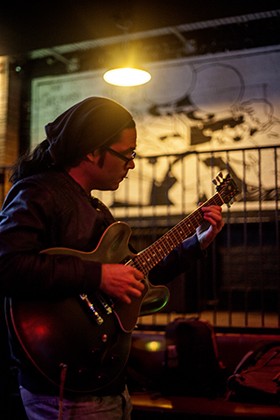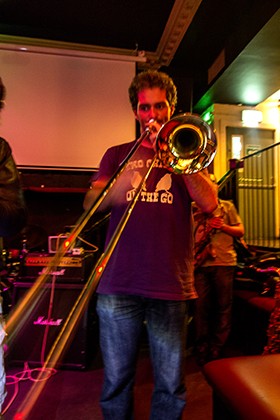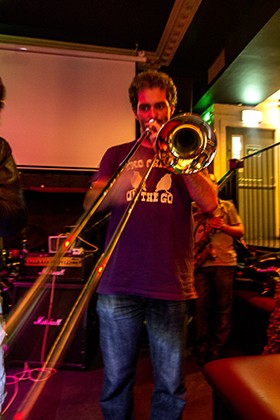 Welcome to The Grand Social
NEW SHOW ANNOUNCED
Malaki
This Saturday, September 11th,
Doors 7:30
Tickets €15
This show will be held live in our venue and limited tickets available here. 
www.thegrandsocial.ie
"A key figure in his home city's hip-hop community, Malaki's work eschews straight forward
Dublin rapper Malaki has shared his new EP 'DFTTYM' (Don't Forget To Take Your Medicine)
featuring new single 'London Fields'.
An incredibly raw project that confronts Malaki's personal struggles with mental health,
'DFTTYM' is a brutally honest account of his darkest times. It centres around the character
'Calvero' who Malaki introduces as his manic alter-ego, inspired by the 1952 Charlie Chaplin
film 'Limelight'. This powerful medium sees Calvero personify the negative thoughts Malaki
battled with while experiencing depression and anxiety, and has helped form a hard-hitting
EP that expertly showcases Malaki's compelling approach to hip-hop.
Malaki explains – "I wrote this project when I was in a very dark time in my life. I feel in our
darkest moments we project a false image or a person who we wish to be perceived as.
Instead, I embraced this villain, I became him and personified him within this EP. His name is
"Calvero" and each track gives you an insight into his character. I hope you enjoy."
'Calvero' takes centre stage for the EP's opening track, with a mellow jazz instrumental laying
the foundations for Malaki's dark subject content. As his inner demons begin to unravel – with
Calvero wrestling with Malaki like the devil on his shoulder – the Stillorgan rapper desperately
pleads "will I ever know the real me?" to signal his deteriorating sense of identity. Cut to the
silky smooth hip-hop release 'Head Highs', an ode to love and intimacy, and listeners
experience Malaki's softer side with his laidback, effortless flow. But like a rapid mood swing,
this chilled sound quickly switches gear with rousing spoken word track 'Dublin's Burning',
which sees Malaki hold up a mirror to the realities of life for 'the masked generation'. It's
supported by an eerie music video that reveals Calvero's Joker-esque appearance while he
grapples with these negative thoughts and dystopian views on society.
New single 'London Fields' is up next, a hazy cut fronted by a saxophone beat that finds Malaki
declaring "I'm not saying I'm sad" as the EP's sinister sound is reinforced. It's followed by a
profound interlude that reads as a heart-wrenching goodbye letter. As the rain pours and
ambulance sirens begin to alarm, Malaki thanks "four brave souls" for helping him rise from
the ashes in a touching display of vulnerability. Then, as Malaki introduces "a piece of the
madness" the EP closes out with 'The Riddler', a robust display which showcases Calvero in all
his glory, puzzling over anxiety, self-medication and primal fear. It rounds off 'DFTTYM' as a
deeply personal account and demonstrates Malaki's willingness to balance dark explorations
of mental health with otherworldly escapism.
Breaking through as one of Ireland's most prolific young talents, Malaki's been championed
by the likes of BBC's Jack Saunders and BBC ATL Introducing, as well as appearing on Ireland's
The Late Late Show to discuss his involvement in RTE series 'I'm Fine' which featured four
young men who shared their struggles with mental health. An artist not afraid to share his
vulnerable side, his music fuses personal expression with piercing social and political
commentary, and at just 21 years old, he's showing incredible promise. Further support comes
from CLASH, The Pit, Earmilk, Fred Perry and District Magazine, while a headline show at The
Camden Assembly is confirmed for 7th December 2021. With this new EP showcasing his
poetic word play and incredible intelligence, Malaki is a refreshing talent with a big future
ahead.
definitions, grappling with highly personal forces of creativity. – CLASH
"The kind of artistic anomaly that leaves you ravenous for more." – EARMILK
"a force to be reckoned with" – EQUATE
"Energetic, empathetic, and excellent, Malaki's rumble is quickly becoming a roar."
— Hot Press Magazine
Dublin Sessions ~

Entertainment In & Around Dublin
For a free basic listing for your pub or venue on Dublin Sessions just send a good picture of the venue with the name and contact details you would like to appear on the site, usually an address, email contact and phone number.
087 9777 120