Welcome to The Globe Bar
The Globe Bar is a late bar seven nights a week. We have drink specials on all day every day, please see Facebook/Twitter @GlobeBarDublin or advertisements in-house for full details.
We have a small lounge area which is great for party bookings from 10-50 people.
ADMISSION: ALWAYS FREE!!
live entertainment to be advised
This week at The Globe Bar
Thursdays
DJ Tony Bee Thursdays … A journey from punk to funk with Tony Bee playing the soundtrack to your life!! … from 10.30pm till late
Fridays
Friday Night Globe DJ … DJ Eamonn Barrett plays in the Globe – No introduction needed! … 11pm
Saturdays
Globe DJ … DJ Deasy spins out the tunes for the 19th year!! Every Saturday – Look out for some special guests!! … from 10.30pm
RiRa DJ … DJ REDKITE Presents S P A C E .. THE VINYL FRONTIER ~ Blasting Off Every Saturday Night Intergalactic Beats for your dancing feet. Mixing up old school hip hop | funk | soul | indie | house | party tunes ~ BLAST OFF :10.30 – 2.30 – ADMISSION: ALWAY'S FREE!!
Sundays
RHYTHM ROCKER … Running for over two years now RHYTHM ROCKER has become Dublin's No1. Rockin' Joint And has also been causing quite a storm in the international press recently Time Magazine '..club of the year' Catholic Times 'an absolute disgrace!' Angling News '….great night out 5 Stars' From 9pm every Sunday While on the DeeJay side Perfect Pete & his Dusty Beats, Boppin' Boplait and King Konal spin Rock 'n' Roll–Honky-Tonk–Surf–Rockabilly–Nuggets and Soul Stompers to the death! … from 9pm
Mondays
IGNITION … Funk, Soul, Disco, Rare Groove, Reggae, Indie and Hip Hop … from 10.30pm till late
Tuesdays
We love Tuesdays! … Lee Meehan (Blue Raja) – Lee has been playing with top Irish Jazz men in many different manifestations including Hugh Buckley, Dave Whyte, Dick Farrelly, Shane O Donovan and many more on the Dublin Jazz scene. If you like exciting blues music with a jazzy flavour well then this is the gig for you … from 11pm
Wednesdays
The Song Room … The Song Room is now over 5 years old and it has been amazing years. We've never been ones to make a Song Room and dance about what we do, instead we've just quitely been promoting what has come to be one of the best nights of its kind in the city. Yes, we are that confident ~ We're now baking to a new recipe with added vitamins so we think it's only fair to let all the city's recession ridden souls know that we are here to feed your malnourished mid week hearts a serving of great live music in a buzzy atmosphere … from 8.30pm
Foosball Table … from 8pm – 12midnight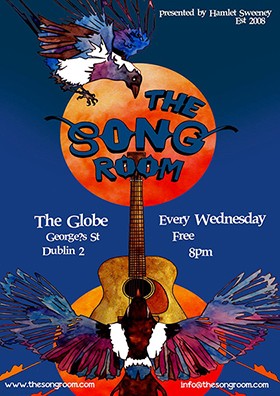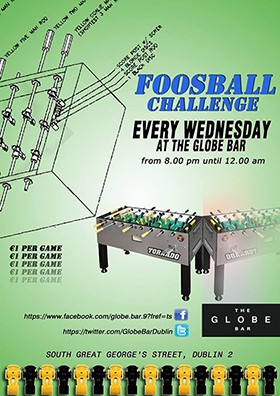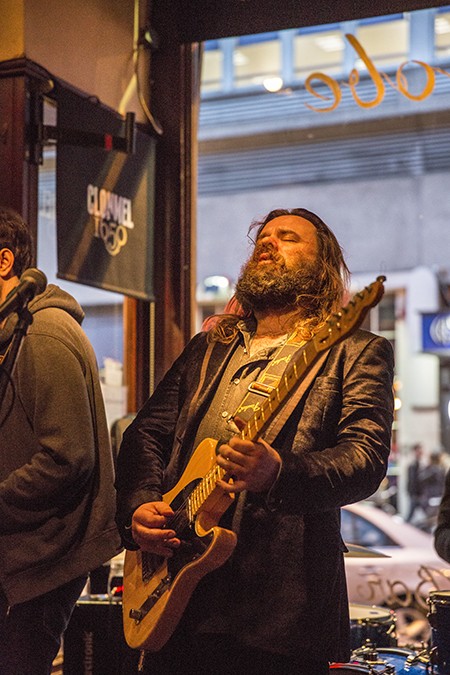 Dublin Sessions ~

Entertainment In & Around Dublin
For a free basic listing for your pub or venue on Dublin Sessions just send a good picture of the venue with the name and contact details you would like to appear on the site, usually an address, email contact and phone number.
087 9777 120